Everything Apple announced at the 2022 WWDC event
After much anticipation, Apple's WWDC conference kicked off on Monday with a keynote address from CEO Tim Cook and other executives. As expected, a number of new software updates were announced, along with the unveiling of a few new additions of hardware. If you didn't get time to tune in, don't worry, we've got all the major updates you need to know...
iOS 16
As predicted, Apple's next version of the iPhone's operating system will be rolled out this fall, and the updates did not disappoint. Firstly, the Lock Screen is getting more customizable, allowing you to make a bunch of changes without having to unlock the screen. All you need to do is press and hold to change the colors, or activate widgets that allow you to access several apps.
After so many calls asking for it, Apple has finally an introduced edit/ unsend button for recent conversations in iMessage, and you can also mark a thread as unread. SharePlay will also now work in iMessage, not just over FaceTime, and the Live Text feature has been updated to let you copy text right from videos, photos, and the translation app. In AppleMaps, a multistop feature allows you to insert up to 15 stops along your journey. If you use Family Sharing to limit your kids' iPad screen time, they will now be able to request more time via iMessage, and you will also be able to choose whether to insert photos into a shared library for your family, or keep them to yourself.
As for the Home app, Apple showed off a reimagined update that syncs seamlessly with your smart home. CarPlay is also getting a significant overhaul with customizable dashboard displays on new vehicles (although primarily dependent on what the car company allows for).
Apple Watch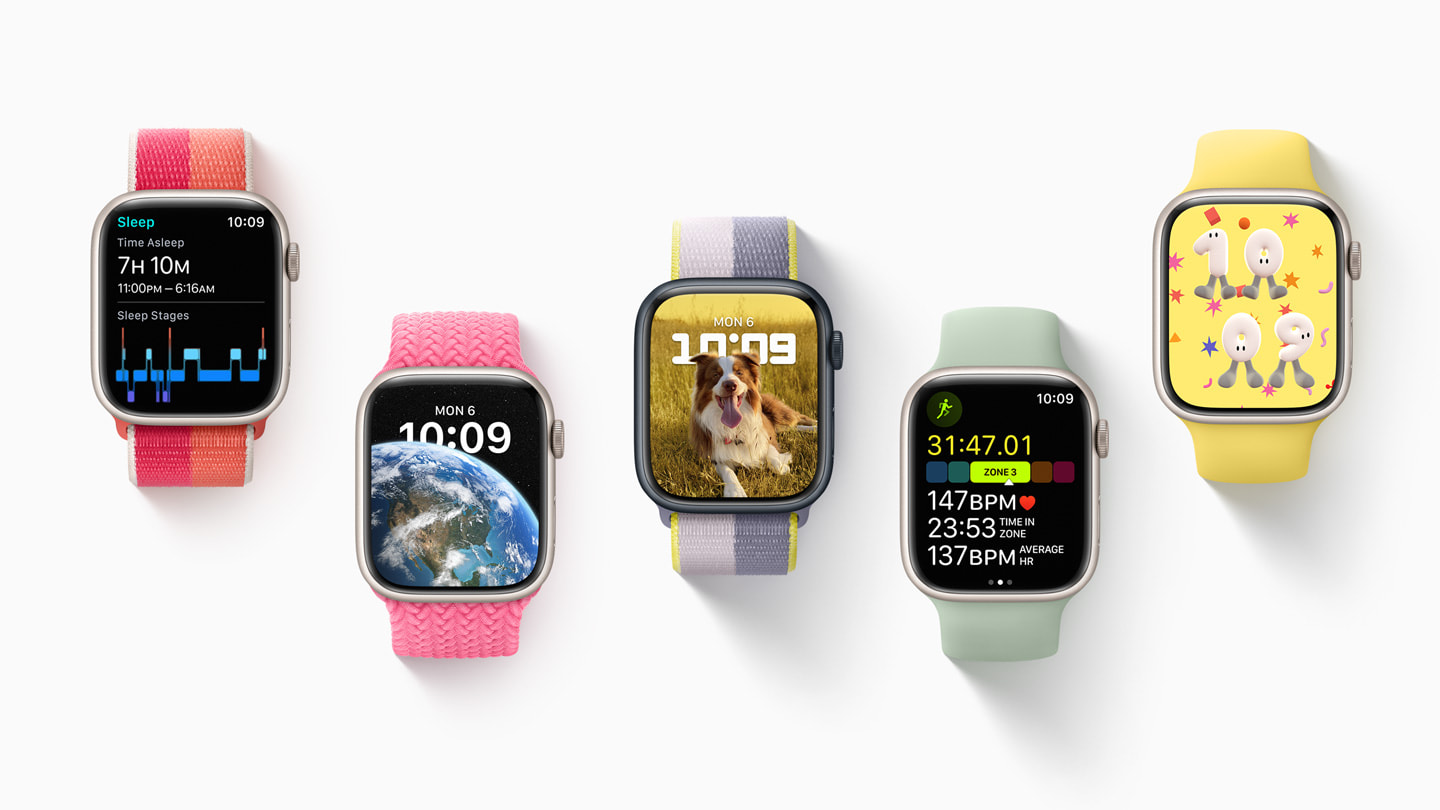 Apple Watch is getting four new watch faces Astronomy, Lunar, "Play time," and "Metropolitan", along with new banner notifications which will only appear on part of the watch face instead of the entire screen. As predicted, fitness enthusiasts can track new running metrics, including vertical oscillation, stride length, and contact time. In addition, the fitness app on iOS will also be enabled for people without an Apple Watch, so everyone can finally understand the need to close those rings!
 The new update will also allow you to track your sleep using the heart-rate monitor and accelerometer to determine how much time you spent in the four sleep stages (Awake/REM/Core/Deep). Also, the Apple Watch will be able to track your "A-fib history" to help doctors monitor heart arrhythmia and pull results on whether treatment is working.
MacOS Ventura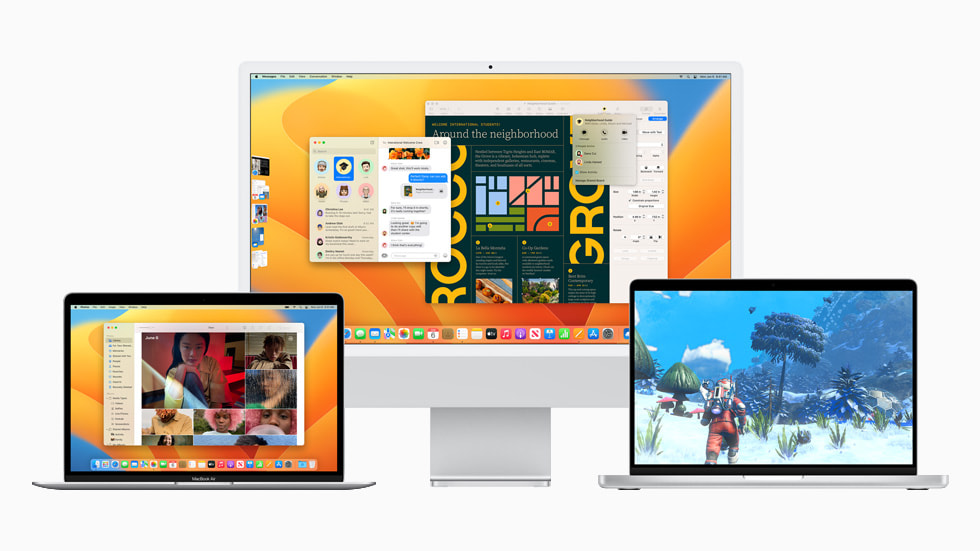 Apple's new operating system is called Ventura, and many of the latest updates focus on productivity. The feature Stage Manager will keep all your stray apps and tabs in an easily viewable sidebar so you can easily switch between any open tabs. If you're prone to having an overwhelming amount of safari tabs open, the update allows you to share them with other people to hold them, while others can add their own tabs into your safari, making work-sharing much more straightforward. Safari will now use passkeys instead of passwords, allowing you to log in to websites and apps using biometrics like fingerprint sensors and facial recognition rather than text-based passwords.
 With a new goal of creating continuity between devices, Macs and iPads can detect that you're on a FaceTime call on your iPhone, and it will offer you the choice to switch the call to one of the larger devices.
 The mail app is also getting additions including undo send, scheduled send, and timed reminders.
MacBooks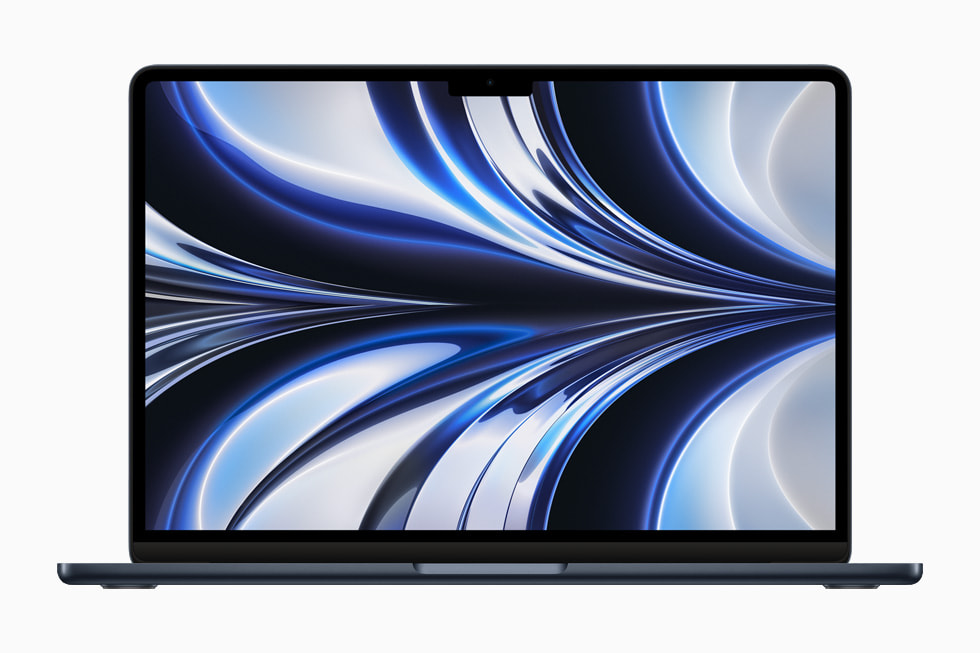 The new MacBook Airs and MacBook Pros will have a flat design that is only 11.3mm thick. The MacBooks built-in cameras are getting major upgrades promising twice the resolution (at 1080p) and thoroughly improved low-light performance.
 Other specs include a 13.6″ liquid retina display, TouchID built into the keyboard, and MagSafe support. Apple also promised a slim charger with 2 USB-C ports, and the new MacBook Airs will support fast-charging, allowing for 50% battery with 30 minutes of charging.
M2 
After the success of the M1 bespoke chip, Apple has just announced the M2 chip, with claims that the CPU is 18% faster than that of the M1, while the GPU is 35% faster.
iPadOS 16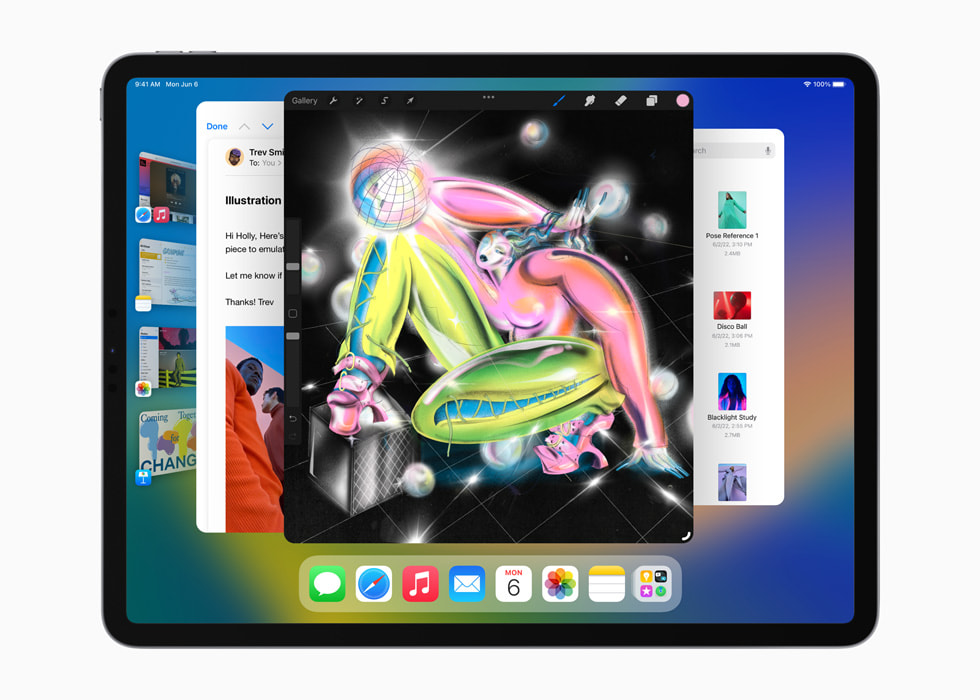 The iPad is becoming much more like a traditional desktop and the screen scaling feature allows users to adjust the pixel density of the windows in split-screen mode, so you can fit more into the screen than ever before. Stage manager will also be on the new iPad, so you can organize your windows much more efficiently.
New collaboration features also allow for better workflow as users can talk in video chats while they edit documents. Freeform, the interactive whiteboard app, will also be available across iPad, Mac, and iPhone.
Photos: Apple 
---